If you are interested in photographing little leagues sports or any other high volume event, this is the place for you to learn how to get started. Volume events have been around forever but I can honestly say that the quality of photography I see coming thru Marathon is absolutely the best I've ever seen.
Technology in photographic gear and lab printing has certainly played a part in these changes but more importantly, the talent is better today too. Plus there's more top education available than ever before to help you from reinventing the wheel and making potentially costly mistakes that prevent you from getting the contract next time.
As I mentioned, the products Marathon's Lab allows you to have everything you need from the initial marketing of the event, the workflow of the shoot, to the final delivery of unique products. Parents and the kids truly have something to be really excited about and that means higher profits for your studio.
But where do you begin right? I invited my friend Brandy Moton, Tulsa, OK who specializes in school and event photography, owner of Moton Photography Ultimate Sports, to be my Podcast guest on how to get started in high volume photography. Check out Brandy's website and you'll see how beautiful her work is – https://www.motonphotography.com
Brandy and I reviewed how to –
Who to contact to make a bid.
Promotional materials needed for a successful shoot.
The photography set up.
Equipment needs.
Production workflow.
Delivery.
Balance of life and work.
More!
Helpful Resources –
Marathon makes things so easy for you to have a successful event. Check out these volume services and products:
Download Marathon VPS ROES ordering software – https://www.marathonpress.com/download-vps-roes/
Marathon Volume Photo Solutions – https://www.marathonpress.com/volume-photo-solutions/
Simplify your production and maximize sales thru GotPhoto – https://www.gotphoto.com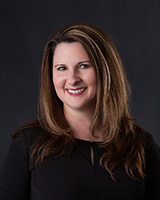 Brandy Moton is a High Volume and High School Senior Photographer from Tulsa Oklahoma. She is known for her unique and high quality images in everything she does. Her 12 years experience with the American Red Cross helped her create a very cost effective and smooth photo day process in her current business.