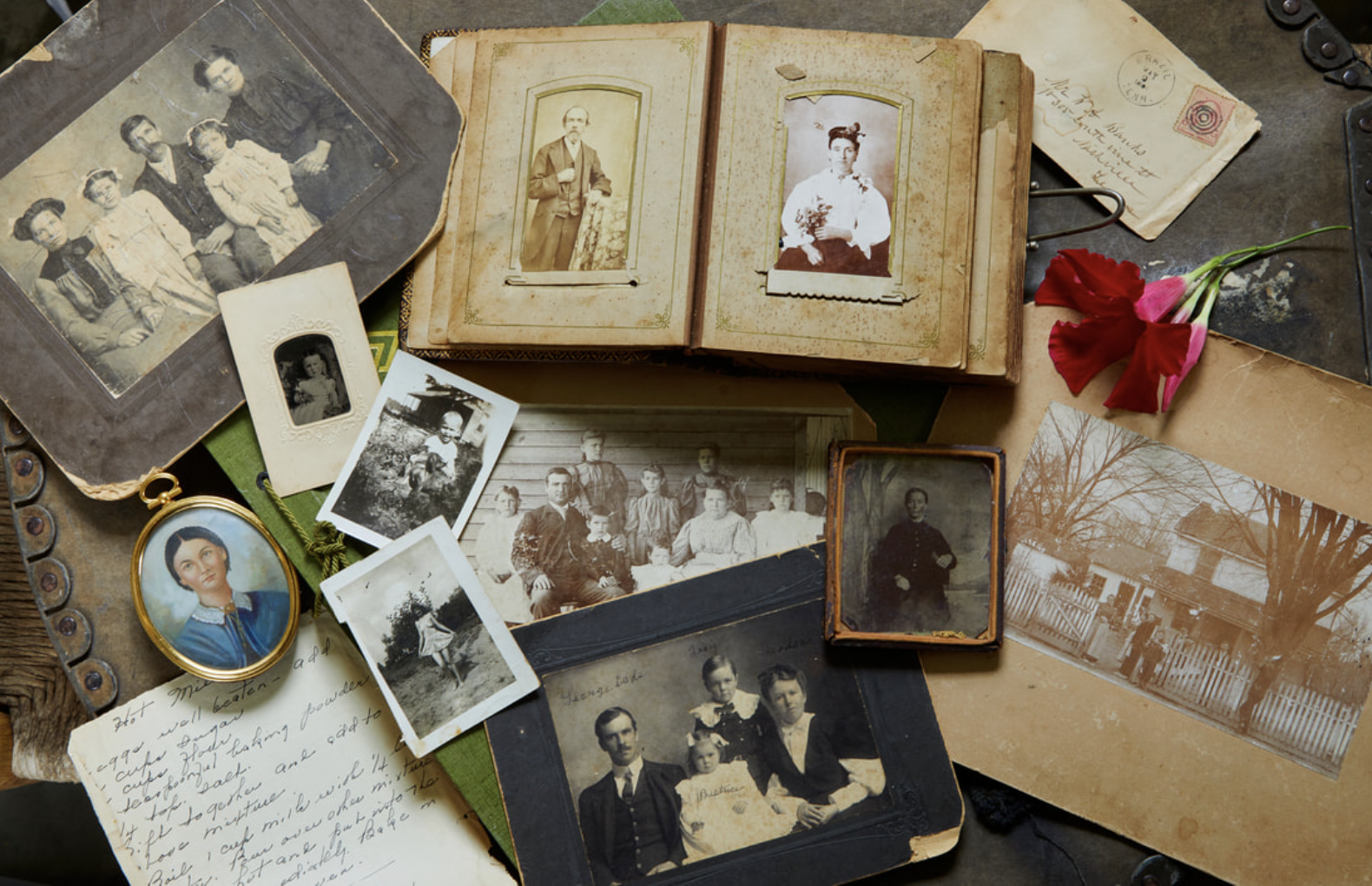 I shared this post on my own blog before the holidays. It's about a program you should be offering all year long!
Here's the concept: Look at the images in the photograph above. Now think about your own life a couple more generations from now. Those old black and whites above will be replaced with a few jump drives; images never downloaded from your phone, and a handful of Polaroids, Shutterfly prints, and maybe even albums. But who's going to be around to tell the backstories?
Building a Legacy Program is so easy – Seriously, it should be a no-brainer for all of you. Let's start with your own family. Whenever your family is together, sit down with the more senior relatives and record the stories of their journey. You've all got cameras with video and even your phones.
Next, pull out those old albums and shoeboxes of photographs. Get the names of the people in all those shots and the events that brought them together. This doesn't have to be a major production of "Roots," just documenting the chapters of your life that brought everyone to today.
Now, take it one step further – if you've got kids in the house – assign them to be the family historians. If they're young, get the camera set up for them – and if they're older, give them some assignments. Stories like, "Sit down with Grandma and Grandpa and ask them how they met?" Anything relevant in capturing those beautiful backstories that will disappear when older members of your family pass on.
And for Clients…
Including a Legacy Program with family portraits is a perfect way to expand your business and especially goodwill. Imagine the power and pure joy of a family portrait and a recording of Grandma talking about her journey along with it. The possibilities are endless.
Every Thursday for years, I've been sharing a Throwback Thursday image as a blog post. While I've got hundreds of old photographs of my folks and grandparents – with at least 80% of them, I have no idea who's in the photograph. Plus, the only stories I can tell are about the pictures that I'm actually in, or maybe I was lucky enough to hear the backstory when I was younger.
My grandparents are long gone, my folks passed away over the last ten years, and there's nobody left in the family from their generations. Hindsight is always 20/20, and I hate that I never sat down with my Dad before he passed away to record his story.
I've written this so many times before – if we learned nothing else over the last year, ALL of us now know that life is simply too short. Unfortunately, we didn't appreciate the true meaning of freedom until the pandemic had us hunkered down. And if you lost family members through the pandemic, then you understand what I'm saying even more.
Don't let the new year go by without starting a program for your own family to capture legacy stories from the past. And for your clients – it's time to get the word out!