Just recently I wrote a post on my own blog about pet photography. As business returns to normal, we're back into a growth mode, especially in portraiture, family photography, and weddings.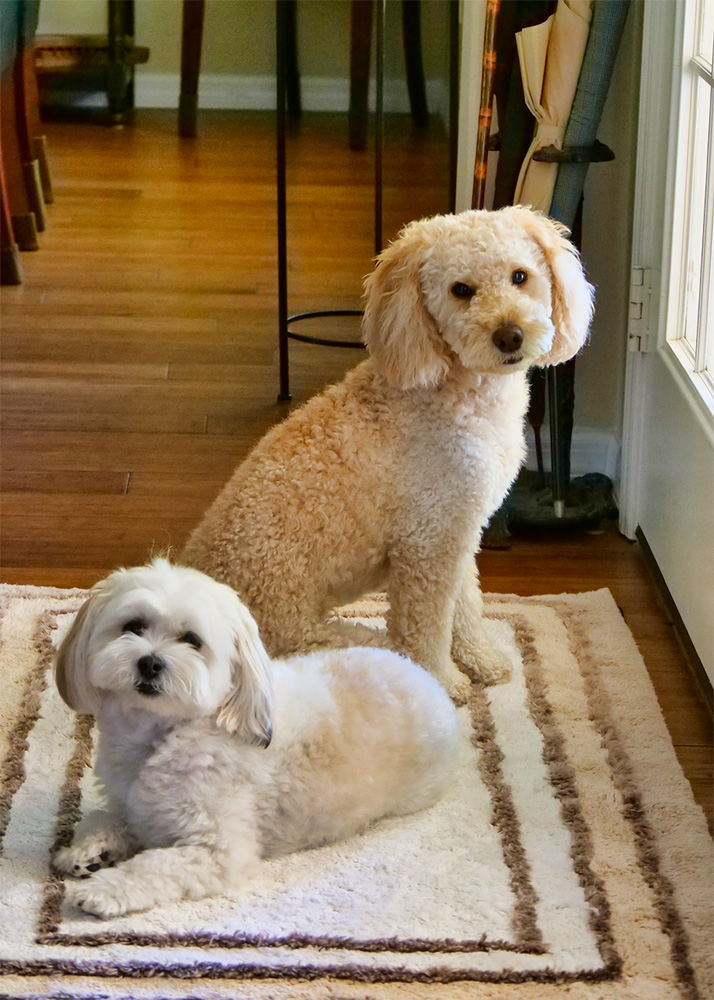 So, meet our two "kids," Lucy and Belle. They've been together every day since we got them at four months. But, most importantly, they joined our family just months before the pandemic in November 2019. Through all those months of hunkering down, they made us laugh and, more importantly, helped us keep our sanity!

Every time Sheila goes out, the pups sit by the front door, waiting for her return.

If you're a pet owner, you completely understand how these two own our hearts. What surprises me is how many of you are doing nothing to help meet the demand for pet photography.

In the hierarchy of why consumers hire a professional photographer, the top three are brides, babies, and pets. This is from a survey Kodak did around thirty years ago, and I don't believe it's changed. During the pandemic, weddings were down, along with photographing babies and maternity. As a result, the order might have shifted, but here's my point.

Seventy percent of U.S. households, or about 90.5 million families, own a pet, according to the 2021-2022 National Pet Owners Survey conducted by the American Pet Products Association (APPA).

For just a second, think about those numbers. Seven out of ten families have at least one pet, and the average per household is estimated at 1.6 -1.8. Like our house, many families have two fur-balls.
So, the big question is, are you including pet photography in your business?