Think about it – nothing major is happening in the consumer world, and we're still way ahead of holiday seasonality. Even in the world of snail mail, things are relatively quiet. This is an excellent time for you to get everyone's attention with a special offer via email or direct mail!

At the beginning of July, one of our favorite local restaurants launched the gift card promotion shown here. "Christmas in July" was the perfect promo to get my attention.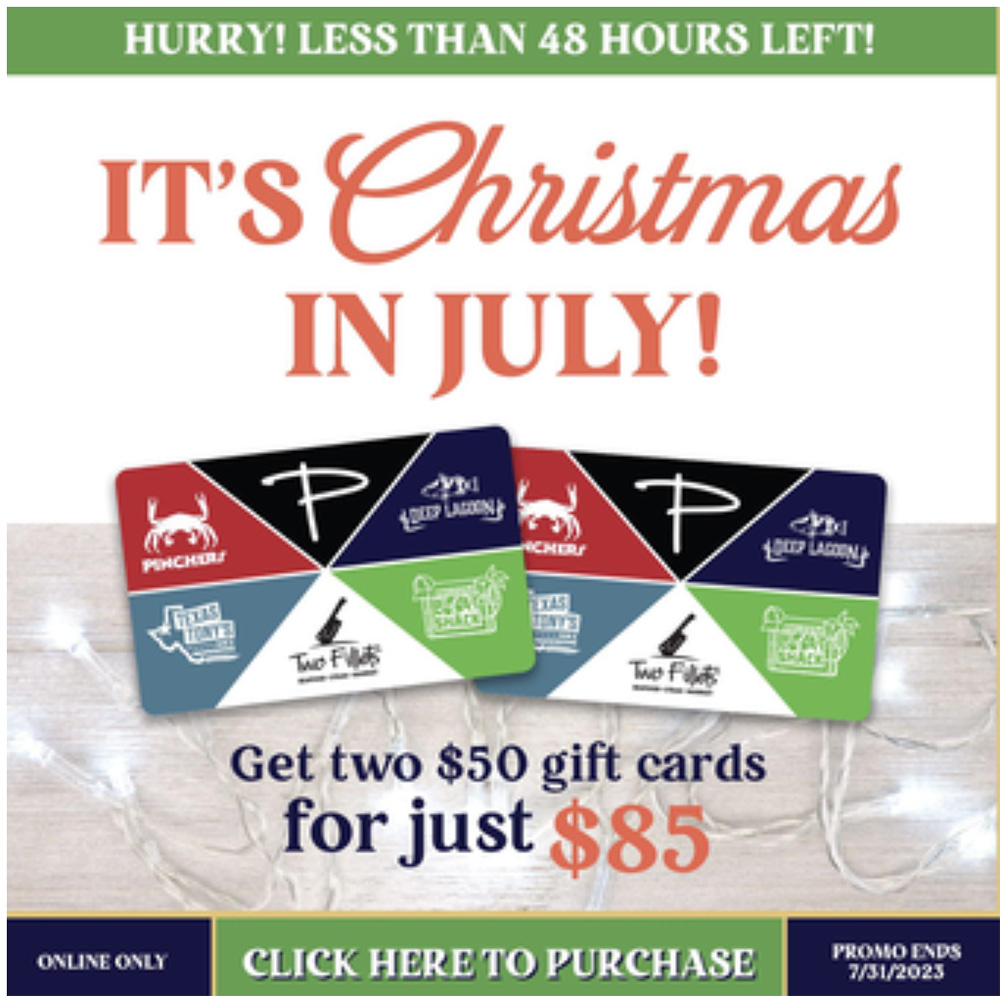 Most of us think of gift cards as gifts we will give, not necessarily for our own consumption. But Sheila and I eat at Deep Lagoon several times a year, and there's nothing to say we can't give a gift to ourselves and pick up the discount.

While my interest was only with one of their restaurants, the July offer also got them exposure to other restaurants in the brand's family. From my perspective, it was a no-brainer to participate.

Now, take this model and build a promotion for the fall. Whether special discounts or some sort of free goods with recognized value – it's an excellent noisemaker BEFORE the holidays kick in. Plus, you'll be out ahead of the noise for the holidays.

It's ideal to bring in partners. Pretend the four restaurants in the promo I'm sharing were different vendors targeting the same consumer group. Even better, how about several photographers working together to target different groups like bridal, maternity, and newborns?

Here's my point today – We live in a noisy world! The timing is perfect NOW to promote your business and expand your reach when there are fewer distractions in your target's world.