Profits, People, and Portraits – Your 4th Quarter Marketing
The marketing decisions you make today will have a direct effect on the success of your fourth quarter. That in turn affects the profits you make to carry you thru the slower time of year. Regardless of your target product line, you need to put a marketing plan in place or risk maximizing profits.
What do you want to photograph this fall? The obvious option is family portraits but a lot of studios also specialize in theme portraits, especially Santa or winter-themed sessions. Those typically require special timing, sets to be built in advance and background purchases to be made.
Sample images for those sets need to be made well in advance for advertising purposes. That means you have to start assembling that now (late July as I write this) and get some models in for you to create some samples in order to meet your advertising timeline. Plus you need to determine what changes you need to make with your set as something always needs to be adjusted due to composition or reflections, etc.
Post photography production work also needs to be considered. In other words, will you need to add some special effect to any or all of the images with your theme sets? Do you need to create those effects and take action now to help you minimize production time? If so preparing for that now is critical.
I invited industry legend Skip Cohen to join me on a podcast to discuss the opportunities of the 4th quarter. Listen to our discussion here –
What specialty products will you sell? Beyond your normal prints, what will you offer that is unique? These are the items that take your sales to the next level. You can use them as incentives or bonuses in collections you offer or simply add-ons. Here are just a few ideas to help separate you from the average studio –
Live Portraits – https://www.liveportrait.com. This is an excellent add-on to any image as it makes that portrait come to life when used with the free Live Portrait app. You shoot a short video that will link to that image and plays when someone views it in the app. Check out the examples on their website. It is wonderful and affordable! This is what industry leader Suzette Allen uses a lot.
Bella Layflat Albums. These are Marathon Presses museum-quality portrait albums. From the paper choices, cover materials, and build quality, you can't find a better album to offer your clients. Hint: Perfect for those theme sessions to create a story with! https://www.marathonpress.com/bella-albums/
Holiday Cards. Yes, every lab offers them but only Marathon Press has the incredible Bella paper choices for increased value. With a variety of styles, die cuts, and foil options your clients will have something their friends will notice that these are more than the average holiday card. Plus we run a holiday card special starting around late October! https://www.marathonpress.com/holiday-greeting-cards/
Bella Portraits. There is no finer paper available to have your beautiful images produced on. These are archival, museum-quality papers perfect for those special portraits that you want to make as a legacy portrait for generations to enjoy. Several styles to choose from. https://www.marathonpress.com/bella-prints/
Calendars. What a fun gift to give your friends or your own family! Regardless if you just keep it simple and have 12 images you put in for each month or you design something fancy, the Marathon calendars are a unique product to make available for your clients. https://www.marathonpress.com/custom-calendars/
Photo Folios. From stocking stuffer size to desk display size, these folded faux leathers are available in Mocha or Black and are printed on our beautiful German Pro Photo paper. https://www.marathonpress.com/photo-folio/
Want a powerful, easy and affordable way to reach hundreds of families in your target market? Check out Marathon's Family Program – https://www.marathonpress.com/family-marketing-plans/
Here's a direct link to each –
The Family Program – the most impactful and interactive way to grab your customer's attention.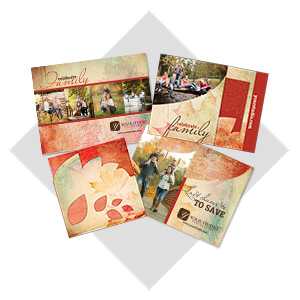 The Power of 3 – the most affordable family campaign available!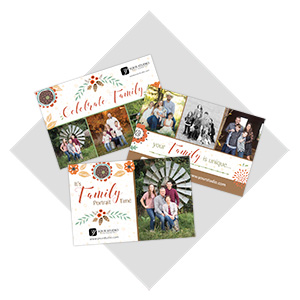 Marathon offers many products to help you attract more clients and be more profitable. Have the best 4thquarter you've ever had this year by preparing now!